Your Personal Mac IT Guy
MacSOS rescues you from drowning in a sea of technology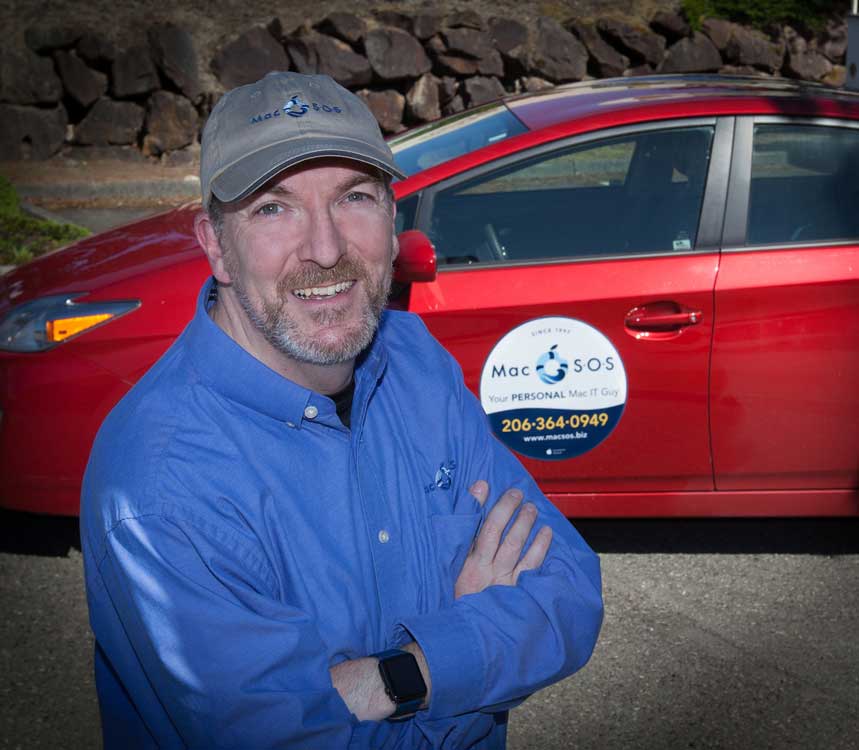 Who is MacSOS?
Hello! I'm Steve Sorbo, (a.k.a. Sorbo The Geek). The owner and founder of MacSOS. Born out of a need for skilled and reliable Apple IT support in Seattle, I launched MacSOS in 1997. People were coming to me for Mac help because, well, I could hook up a printer, get online, and send an email. While it was my passion, I had not cut the cord from my full-time job. Fast-forward to 2004. I had a full-time dot-com corporate gig. Unfortunately, like the boom-bust history of so many others before me, that chapter came to an unceremonious end. Well, you know what they say about when one door closes…so, in 2006 I joined the Apple Consultants Network (ACN) and made MacSOS my full-time career. It was the smartest business decision I've ever made. I have never regretted it!
While I love what I do, I also see value in a good work-life balance. To that end, in my off time, I'm continually perfecting a finely brewed cup of coffee, making a well-crafted cocktail, exploring the local region with my wife, and whenever I can, photographing the places we go with my Nikon. I'd be remiss if I didn't also mention my passion for family history and genealogy. In fact, a genealogy program was the first software program I ever purchased, back in 1992!
What is MacSOS?
MacSOS is an Apple-centric IT company providing support in all of King and Snohomish  counties. Hire Steve to rescue you from drowning in a sea of technology. If your Apple products and services have you struggling to keep your head above water, fear not! MacSOS will be there to throw you a life ring. Contact MacSOS today to schedule your first appointment!
Mission
The phrase "surprise and delight" has always been a guiding principle and belief of Apple. It's a part of who they are. It's in their DNA. My goal at MacSOS, quite simply, is the same: to surprise and delight. My hope is that after working with me, you too will be left feeling surprised and delighted. If so, then I will have fulfilled one of the fundamental missions of MacSOS.