MacSOS is proud of our perfect five-star rating from clients on the Apple Consultant Locator
Proactive Monitoring
MacSOS is excited to announce the launch in 2017 of our new service, MacSOS Lifeguard. For less than $2.50 a week MacSOS Lifeguard will safeguard Mac from over 200 various issues.
Get MacSOS Lifeguard Today! Proactively Protect Your Mac Tonight!  Learn More
On-site Support
Skip the hassle of scheduling appointments with the Genius Bar, and headaches with parking. MacSOS will come on-site to your home or office! For more information about our service area, please refer to our service map. If you're outside our service area, please contact us. I'd be happy to discuss options available to you.
Mac Data Migration and Configuration
MacSOS provides white glove, boutique quality service when it comes to migrating data from your old Mac to your new Mac. We'll come on-site, transfer the data, make sure all programs work, configure printers, confirm Wi-Fi settings, and create a comprehensive backup strategy. We'll even erase the data from your old Mac and recycle it.
Wi-Fi & Internet Audit and Setup
MacSOS knows nothing is more frustrating than poor internet and weak Wi-Fi. MacSOS has years of experience in installing, configuring and troubleshooting Wi-Fi in client's homes, and businesses. In addition, we'll audit your internet to see if you're getting the speeds promised. Ask MacSOS how they can save you money on your internet bill.
Password and Data Management
MacSOS can sympathize with how frustrating and exhausting password management is. While providing sound, best practices, MacSOS will also provide helpful solutions and suggestions to tame the unwieldy beast of password management. MacSOS will also provide tips and tricks for how to organize your digital life.
Backup Configuration & Setup
There are two types of people, those who have lost data, and those who will. So with that said, a sound and comprehensive backup strategy is one of the essential services provided by MacSOS. Contact Steve to have him come on-site to create a backup plan for all of your priceless memories, and valuable documents.
Don't reach out to Steve the day after tragedy strikes!
Setup and Integration of Third-party Hardware
Whether it's a new modem install, setup of your Amazon Alexa, or configuring a Sonos sound system, MacSOS is your one-stop solution for all your third-party hardware support.
MacSOS is also happy to announce our support of eero WiFi networks. Ask us today if eero is right for your home.
IT Troubleshooting
MacSOS has years of experience helping clients unravel the confusion of Apple ID's, iCloud, and password management. Once unraveled, we integrate and sync your iCloud/Apple ID all across all of your devices. That's just a small example of the solutions MacSOS provides for your IT issues. We've seen a lot of issues, and we have a lot of solutions!
Residential: $165.00
1-hour minimum
(Billed in 15-minute increments)
Business: $185.00
1-hour minimum
(Billed in 15-minute increments)
Remote Support: $165.00
30-minute minimum
(Billed in 15-minute increments)
After hours: $225.00
1-hour minimum
(Billed in 15-minute increments)
Hours of operation:
Mondays: Office/Admin day.
Tuesday-Friday 9am – 6pm
(Note: No on-site service calls on Mondays. Best day of the week to reach me)
Travel Charge
Within the city of Edmonds: $10
Outside city of Edmonds: $30

MacSOS has a 1 hr. minimum appointment window. Payment is due at the end of the service call. MacSOS takes all forms of payment: cash and check, as well as VISA, Mastercard, American Express and Discover all via Square.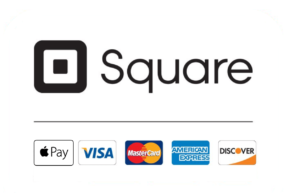 Appointment Cancellation Policy
MacSOS is committed to providing all of our clients with exceptional service. When a client cancels without giving enough notice, that prevents MacSOS from providing service to another client.

Please call 206.364.0949 or email steve@macsos.biz 24 hours prior to your scheduled appointment to notify MacSOS of any changes or cancellations. At that time, we would be happy to reschedule. If cancellation is made within 24 hours of an appointment you will be charged the 1-hour minimum.